CANI IN CAMPEGGIO

​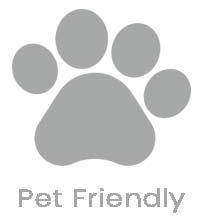 ​Your four-legged friends are welcome guests at our campsite and in the holiday village. Even on holiday your faithful companions do not pose a problem, after all, you only choose to go on holiday with your best friends!
However, we would like to point out that the following rules must be observed so that other guests at the holiday village are not inconvenienced and to ensure the safety of everyone.
- You must inform us of any pets that you intend to bring with you at the time of making the reservation.
- We have the right to remove breeds of dogs from the holiday village that are considered dangerous breeds by the authorities.
- Only a limited number of pets are permitted at each pitch and in the accommodation units, that is, a maximum of one pet per accommodation unit or pitch.
- Dogs must be kept on a lead and may not be allowed to run free within the holiday village.
- Dogs must be taken out to relieve themselves. Owners are obliged to pick up and dispose of any dog mess and to ensure that other guests are not disturbed or inconvenienced.
- Pets are not allowed on the beach. However, there is a beach area about 600 metres from the holiday village where dogs are permitted.
- Owners are fully liable for any damage to any third party or for any damage to any of the holiday village facilities that is caused by their pets.
- It is not permitted to leave pets alone in the accommodation or on the pitch.
- Dog-owners must ensure that the hygiene and sanitary regulations are observed without exception during the entire length of the pet's stay in a bungalow.
- A charge of 8,00 euro per day is made for a pet staying in the accommodation. In addition, an additional charge of 45,00 euro is made for the final cleaning/disinfection of the accommodation.
- With regards to pets on the campsite, please refer to the campsite price list.